Now at Université Grenoble Alpes
Covid-19
Université Grenoble Alpes welcomes students on its campuses with the objective of a 100% face-to-face classroom.
Sanitary rules are still in force to guarantee the safety of all. To protect ourselves and others, let's keep the right reflexes on campuses and respect together some simple sanitary rules:
Wear a mask inside all buildings (reception halls, lecture halls, classrooms...).
Respect the barrier gestures.
#UGAonEstEnsemble
#SauvezDesViesRestezPrudents
At the height of global research
Top 150 of the Shanghai 2021 ranking
In 2021, Université Grenoble Alpes is in the
top 150 of the Shanghai global ranking
, which compares the research productivity of the world's top 1000 universities. At the national level, it ranks 5th among the best French universities.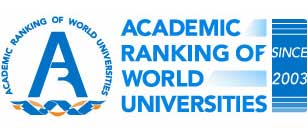 Top 50 in 7 disciplines
In
the Shanghai 2020 thematic ranking
, UGA appears in the world's top 50 in 7 scientific disciplines:
Remote Sensing: 21
Earth Sciences: 24
Metallurgical Engineering: 30
Physics: 39
Clinical Medicine: 45
Mining and mineral engineering: 47
Mathematics: 48