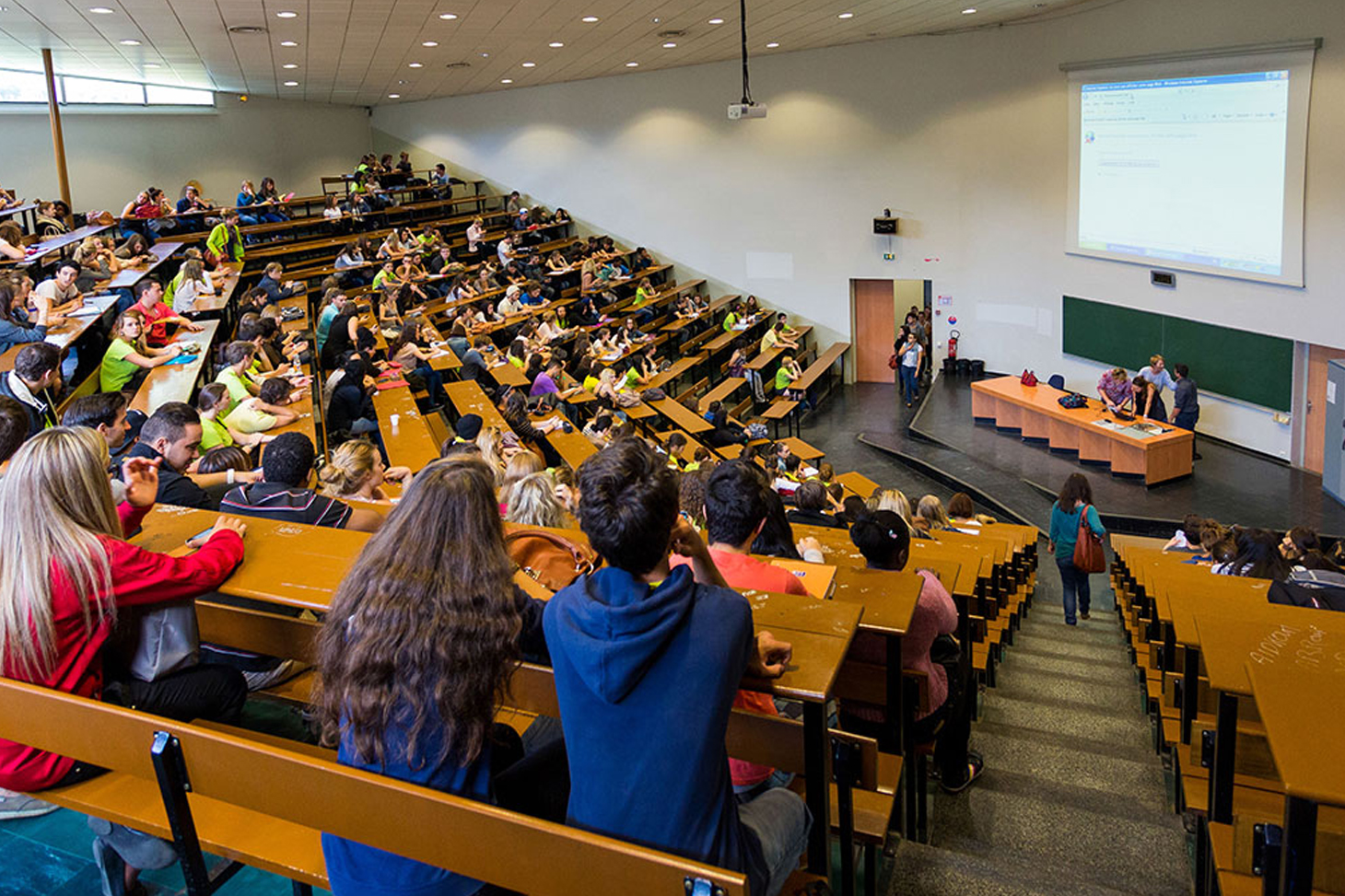 We offer a wide array of courses covering diverse disciplinary fields, both for initial education and life-long learning. Closely articulated with socio-economic activities, our courses provide an efficient preparation for your future career.
Why choose UGA ?
Human adventure, a wealth of skills, a spirit of innovation, support for career paths, diversity of training courses, professional immersion... Université Grenoble Alpes is the territory of exploration for all students!
Programs
Degree programs from undergraduate to PhD, from summer schools to continuing education, Université Grenoble Alpes offers a vast range of courses in different languages and disciplines, to encourage students to explore, learn and discover in an inspiring and collaborative environment.
How to apply?
Want to apply and register for a course at Université Grenoble Alpes? The application procedure will vary depending on your status and the certification you're looking for. Let us guide you through the process!
In numbers
59,500 students including 3,000 PhD students
6 academic divisions
30 schools, faculties or institutes
32 bachelor's degrees
55 professional degrees
15 DUTS
63 masters
13 doctoral schools
3 master's degrees
13 engineering degrees
3 preparatory cycles for engineering degrees
11 health degrees
7 medical degrees and 1 law degree
10 certifications
13 university certificates
1 DAEU
121 university diplomas
61 short qualification courses
13 preparation for competitive examinations

Université Grenoble Alpes is the bearer of the "Université Grenoble Alpes: university of innovation" project selected for initiatives of excellence (Idex), a label reserved for a dozen university sites in France. In this framework, numerous projects are being conducted to strengthen training (teaching content and pedagogical processes) and promote student success.

Université Grenoble Alpes was awarded the "Bienvenue en France 2 étoiles" label in 2020. Rewarded by Campus France for a period of 4 years (2020-2024), this label distinguishes French higher education institutions that undertake initiatives to enhance the welcome of their international students.