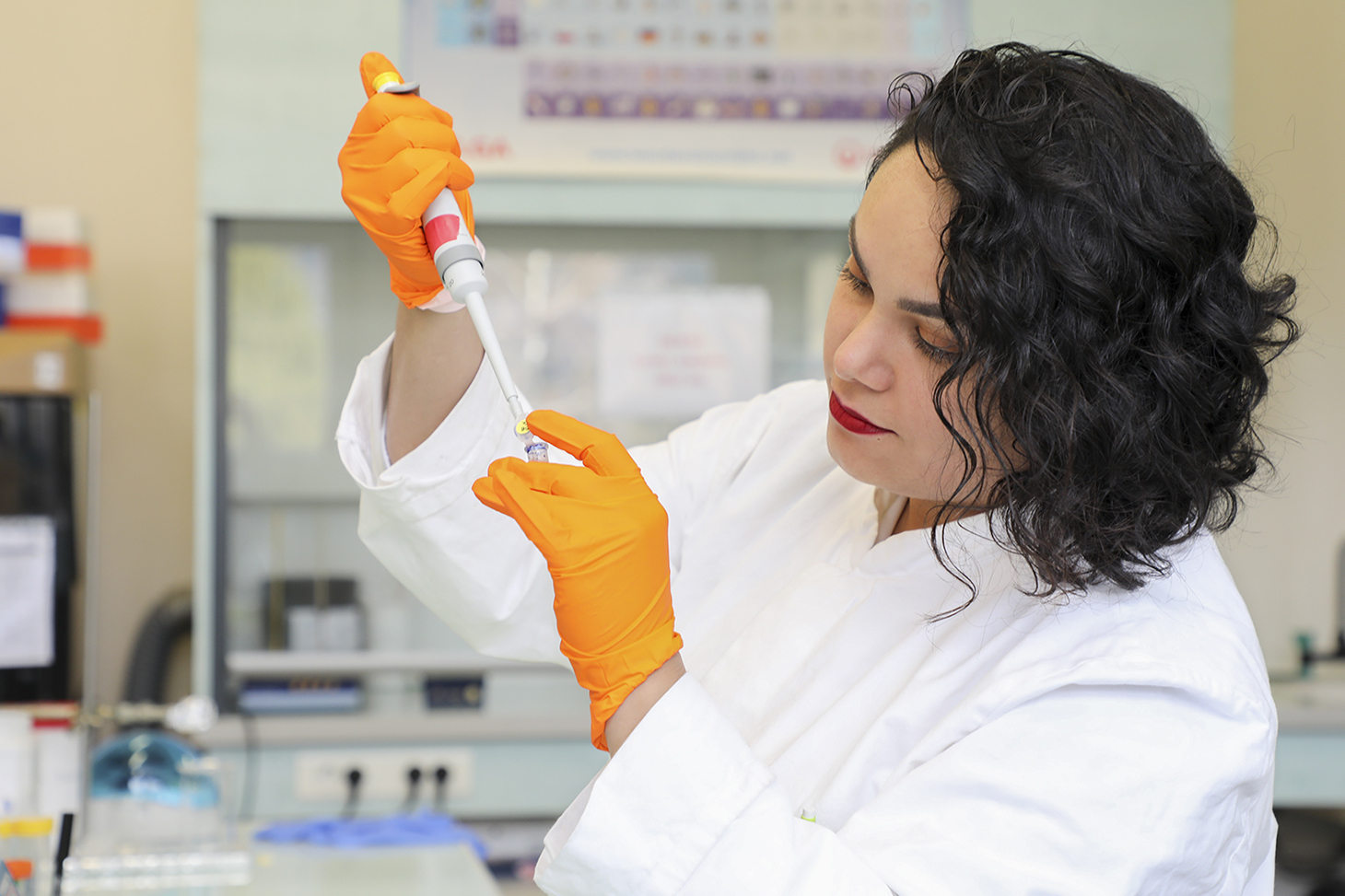 Grenoble is one of the most dynamic research ecosystems in France. Université Grenoble Alpes is recognized for its scientific and technological excellence as well as its innovation potential. In 2016, it was awarded the "Initiative of excellence" label, reserved for a dozen university sites in France, recognized as world-class centers of excellence in higher education and research.
COVID-19 Screening: A new model for assessing the efficiency of group testing

How best to evaluate the performance of a group testing strategy for the SARS-CoV-2 virus, which involves pooling samples from multiple individuals to conduct a single RT-PCR test on the whole group? To do precisely that, scientists from the CNRS, Université Grenoble Alpes and Université Sorbonne Paris Nord have developed a model that evaluates the efficiency of such tests.

Find out more

Space: Grenoble scientists involved in the Mars 2020 mission

The Mars 2020 mission, which will search for traces of life on the Red Planet, reached its destination on February 18, 2021 with the landing of the Perseverance rover and the French instrument SuperCam onboard, a veritable Swiss army knife for analyzing the Martian soil. An instrument carried at the national level by the CNRS and the CNES which involves scientists from Grenoble.

Find out more
In numbers
71 research structures.
European research council (ERC):

132 ERCs since 2007.
Second French site with the most ERC grants.
1st SHS laureate in 2019.

32 CNRS medals since 2001.
112 members of the Institut universitaire de France.
Top 150 in the Shanghai 2022 global ranking.
Shanghai 2022 thematic ranking:

Top 50 in 6 disciplines.
Top 100 in 15 disciplines.

755 patents filed annually.
20 to 35 start-ups created annually.

Université Grenoble Alpes is the bearer of the "Université Grenoble Alpes: university of innovation" project selected for initiatives of excellence (Idex), a label reserved for a dozen university sites in France.