Two Grenoble post-docs selected for France's Make Our Planet Great Again Climate Change Initiative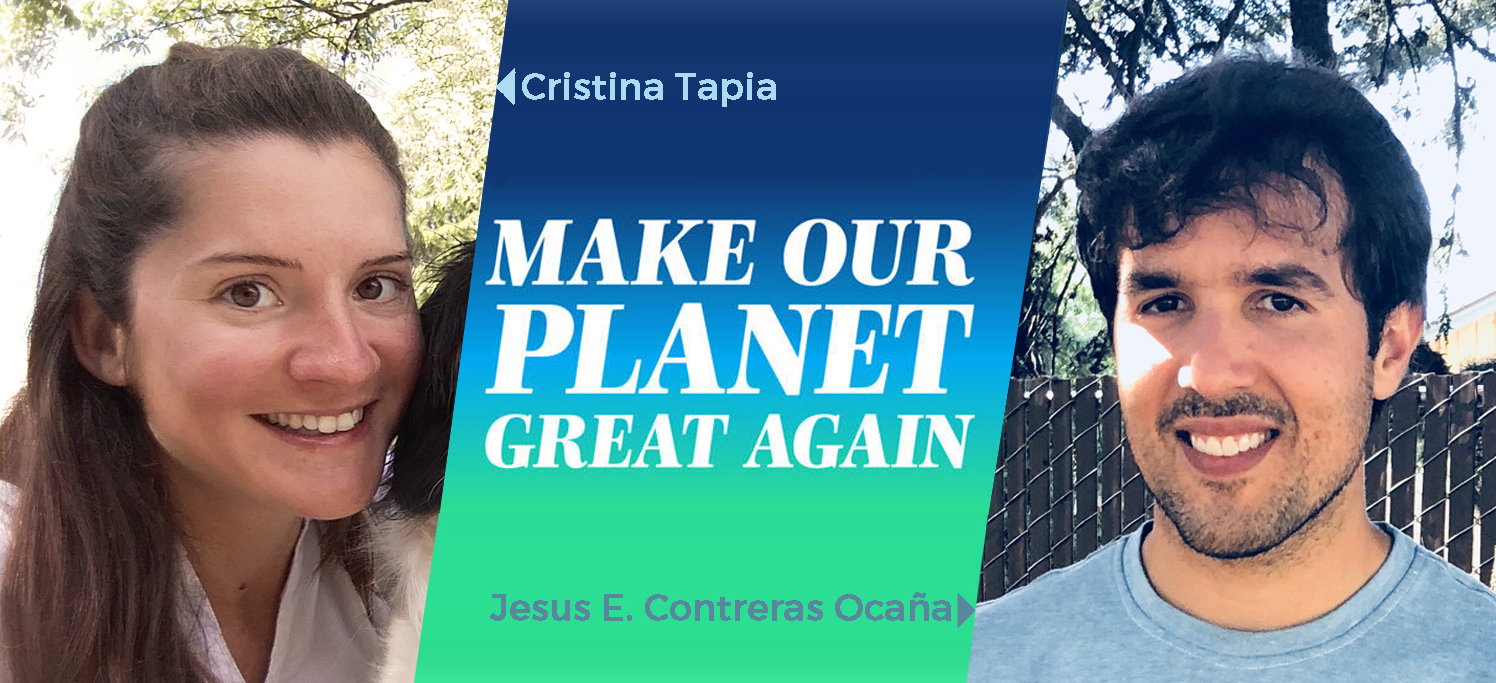 The two post-doctoral researchers, both international, bring their talents to bear on the problem of climate change and the search for renewable energy sources.
Cristina Tapia, who comes to us from Spain where she did her doctoral work at the Universidad Autónoma de Madrid, is working on techniques for artificial photo-synthesis, finding ways to capture and store solar energy. She is part of a research team working on the chemistry and biology of metals.

Jesus E. Contreras Ocaña comes from Mexico and was trained in the US, at the University of Washington. His interdisciplinary work brings together methods in economics and computer modeling to investigate the question of renewable energy storage. He is part of the team at the Eco-SESA program, and interdisciplinary team working on renewable energies.

Climate Change Research at the UGA
The Eco-SESA team is just one of the many research teams working to meet the global challenges of problems like climate change at the UGA.

The project, which received 1.7 million euros in funding as part of the UGA's Cross-disciplinary Programs Excellence Initiative Funding, focuses on renewable energy production in urban areas. The interdisciplinary approach takes into account new technologies and new innovations, but also explores the problems of energy planning, governance, and management.

The Macron Initiative
Presented in July 2017, France's Climate Plan seeks to embed the objectives of the Paris Agreement in a series of specific, public actions.

Using economic and financial incentives, the plan aims for carbon neutrality in France by 2050. The scheme also supports the development of renewable energy sources, with a target of 32% renewable energy by 2030.

The plan also provides measures to help ordinary citizens, for example by providing support to both tenants and building owners who are experiencing energy insecurity.

UGA doctoral training
Our post-docs aren't the only international talents. The UGA recruits gifted young researchers from all over the world, offering advanced training in cutting edge fields. Indeed, nearly half of our doctoral students are international.

The UGA's doctoral college offers additional training to doctoral students planning for a specific career or sector of activity. Supplementary training prepares these young researchers for traditional careers in higher education and research, but also to work in industry, consulting, innovation and entrepreneurship, or the not for profit sector and NGOs.



Publié le July 27, 2018
Mis à jour le August 30, 2018
Vous aimerez peut-être aussi