Students4Change: A European project dedicated to innovation and social entrepreneurship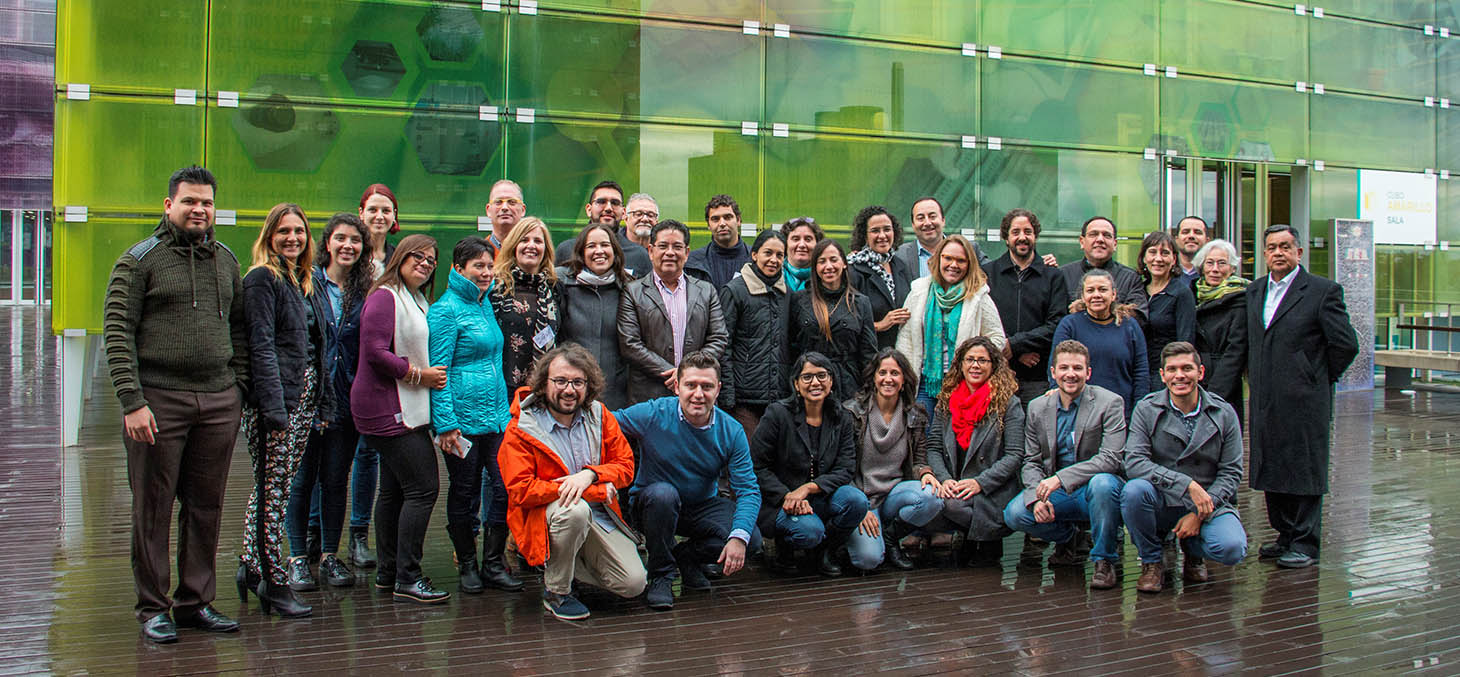 The Students4Change project, which obtained a three year European grant, helps students in Latin American universities develop skills in innovation and social entrepreneurship.
The UGA's Department of International and External Affairs paired with its Promising project to create the project and seek funding. Promising is one of France's IDEFI projects: the acronym stands for initiatives d'excellence en formations innovantes, a competitive national project to encourage high-quality, innovative teaching and learning.
A Global Impact
The project aims to improve the quality and the relevance of university curricula in Latin America; these new curricula will then produce students with the skills necessary to resolve pressing social problems in the region.
Students4Change is funded as a part of Europe's Erasmus+ Capacity Building program, which supports the modernization, accessibility, and internationalization of higher education programs, systems, and institutions through international cooperation.
Students4Change will meet that goal by training professors in Latin American universities so that they can more effective teach their students the skills necessary for entrepreneurship and social innovation.
The program continues through October 2019.
A Global Partnership
15 partner universities are working together to put the project into practice developing students' skills:
10 Latin American universities located in Brazil, Chile, Columbia, Costa Rica, and Mexico.
5 European universities in France, Spain, Germany, and Portugal.
2 social entrepreneurship organizations: Ashoka Chili and Uniminuto in Columbia.

Early Results
"If we want to support our young entreprenuers and their innovations, we will have to develop new approaches and pedagogical methods in our educational systems, especially higher education."
The project kicked off in April 2017, and covers three years. Since April, the project has:
Mapped the state of the art in entrepreneurship, social innovation, and innovative pedagogy in each university ;
Identified 21 key skills for the development of entrepreneurship and social innovation ;
Selected 10 courses in the 10 Latin-American universities ;
Chosen 50 teachers for targeted training.
The UGA's Promising project will be involved in the next steps, helping to put into place the online training program for the 50 selected professors in May and June 2018, and an in-person training session on creativity in July 2018.
Our Partners in Latin-America

Brésil
Chili
Colombie
Costa Rica
Mexique
Our Partners in Europe
Publié le October 2, 2017
Mis à jour le February 1, 2018
Vous aimerez peut-être aussi
Partners
The Students4Change project is co-financed by the European Union as part of its Erasmus+ program. .