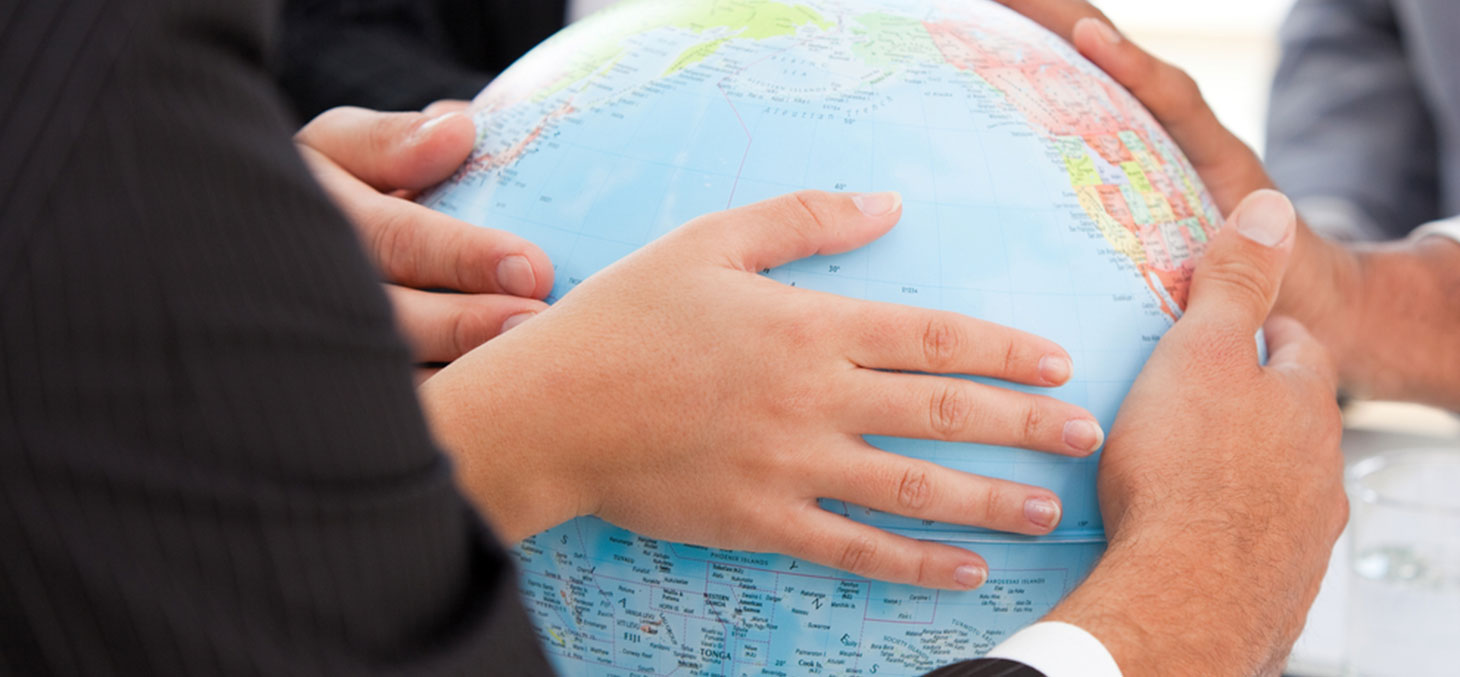 The Université Grenoble Alpes launches a variety of new international initiatives
The Université Grenoble Alpes (UGA) has begun its first year with a rich and exciting array of international visitors. In January, we have had the honor to welcome visitors from Mexico's higher education and innovation leadership, Swansea University our strategic partner in Wales, and China's Shanghai Theater Academy; all bringing the opportunity to exchange knowledge, share best practices, and discuss possible collaborations.
Mexico's Leaders in Innovation
Some of Mexico's leaders in innovation in higher education visited the UGA in January to exchange information and best practices. Delegates met with some of Grenoble's leaders in innovation to exchange ideas about language teaching, new pedagogical techniques and technologies, and digital literacy. Visitors included representatives in innovation from five of Mexico's leading universities, as well as experts working nationally on higher education and innovation.
Visitors learned about several large-scale UGA projects in pedagogy: the Promising MOOC – an online course for both students and teachers about the role of the humanities and social sciences in innovation, which has already enrolled over 9,000 participants – and the Innovalangues project, which brings personalized on-line learning and new evaluation techniques to foreign language teaching. They also had the chance to hear presentations of the UGA's efforts to create on-line course content, measure and improve the digital literacy of incoming students, resources available to faculty and staff hoping to use digital materials and intercultural content in their teaching.
Swansea's Best Practices in Internationalization and Higher Education
Fourteen representatives from Swansea University came to Grenoble as part of an ongoing series of visits to manage the UGA's strategic partnership with the prestigious Welsh university. Swansea's delegation included university leadership, researchers and professors, and international officers.
The UGA's agreement with Swansea is a strategic partnership for Grenoble, allowing the exchange of best practices in leadership across national and disciplinary boundaries. Delegates met with the new UGA management with the goals of mounting joint projects in engineering and the sciences, creating dual degrees, and sharing best practices including streamlining the management of doctoral degrees.
Shanghai's Filmmaking and Film Traditions
Students and faculty members from the
Shanghai Theater Academy
(STA) took part in the Grenoble International Student Film Festival (FICEG) at the UGA's
Amphidice
.
The festival, organized by students in the UGA's Arts du Spectacle degree program, is in its second year, after a successful debut in 2015. Students screen the chosen films, discuss techniques and themes, and participate in master classes. The presence of the STA's students and faculty also permitted a rich intercultural exchange: both Chinese and French students participants were excited to learn about differences in approach and technique in filmmaking, and to learn from each other's traditions and strengths.
Published on March 17, 2016
Updated on March 17, 2016