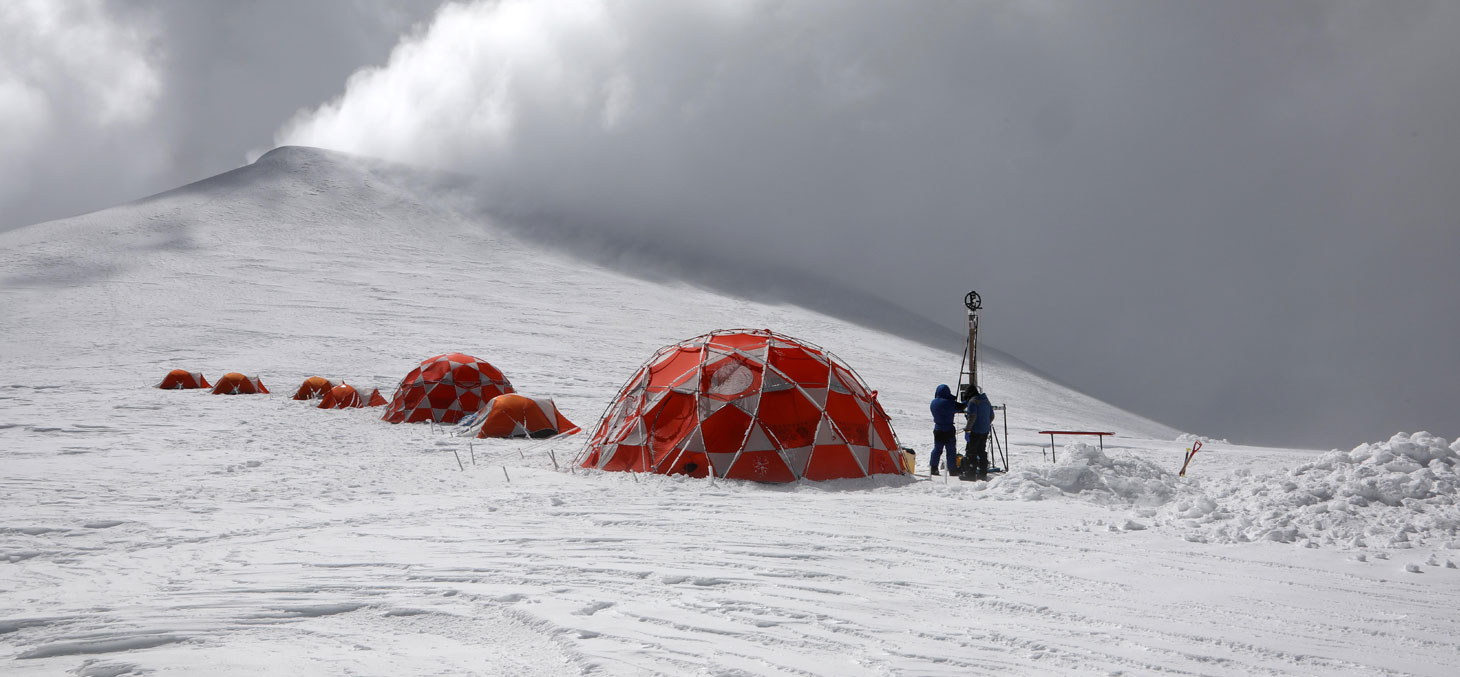 The second expedition of the ICE MEMORY project, took place on the Illimani glacier (Bolivia) from May 22nd until June 18th, 2017. It just ended with full success! The international team at work has successfully extracted two ice cores down to bedrock, at more than 6,300 m above sea level, despite extreme climatic conditions. One of the ice cores will be analyzed while the other one with join the first world heritage vault of ice cores (in Antarctica) obtained from glaciers under threat due to global warming.



A successful drilling under extreme conditions
Starting from La Paz on May 22nd after several days of acclimatizing to the high altitude, the international research team (France, Bolivia, Russia, Brazil) including 15 researchers and about thirty mountain guides and porters from Bolivia had to face extreme climatic conditions as soon as reaching the base camp at 4500 m above sea level. Heavy snowfall and strong winds considerably slowed down the project over more than one week, and notably the equipment transportation (drilling system, 75 ice core boxes, camp…) up to the summit.
Thanks to a short window in the middle of bad weather conditions, the team finally reached the summit to start the drilling. Two ice cores were recovered, within only 10 days, down to bedrock : the first one reached a length of 137 m, while the second was slightly shorter at 134 m of length. Drilling of a third core, initially hoped for, could not take place in the end, due to lack of time and in order to keep the whole team under safe conditions. "This second expedition is a fantastic team accomplishment", highlights Patrick Ginot (IRD), coordinator of the ICE MEMORY field expeditions. "The ice core analyzes, which will be mainly conducted at the
Institut des géosciences de l'environnement
(IGE) of The
Université Grenoble Alpes
, will allow us to track climate and environmental conditions back to 18,000 years before present".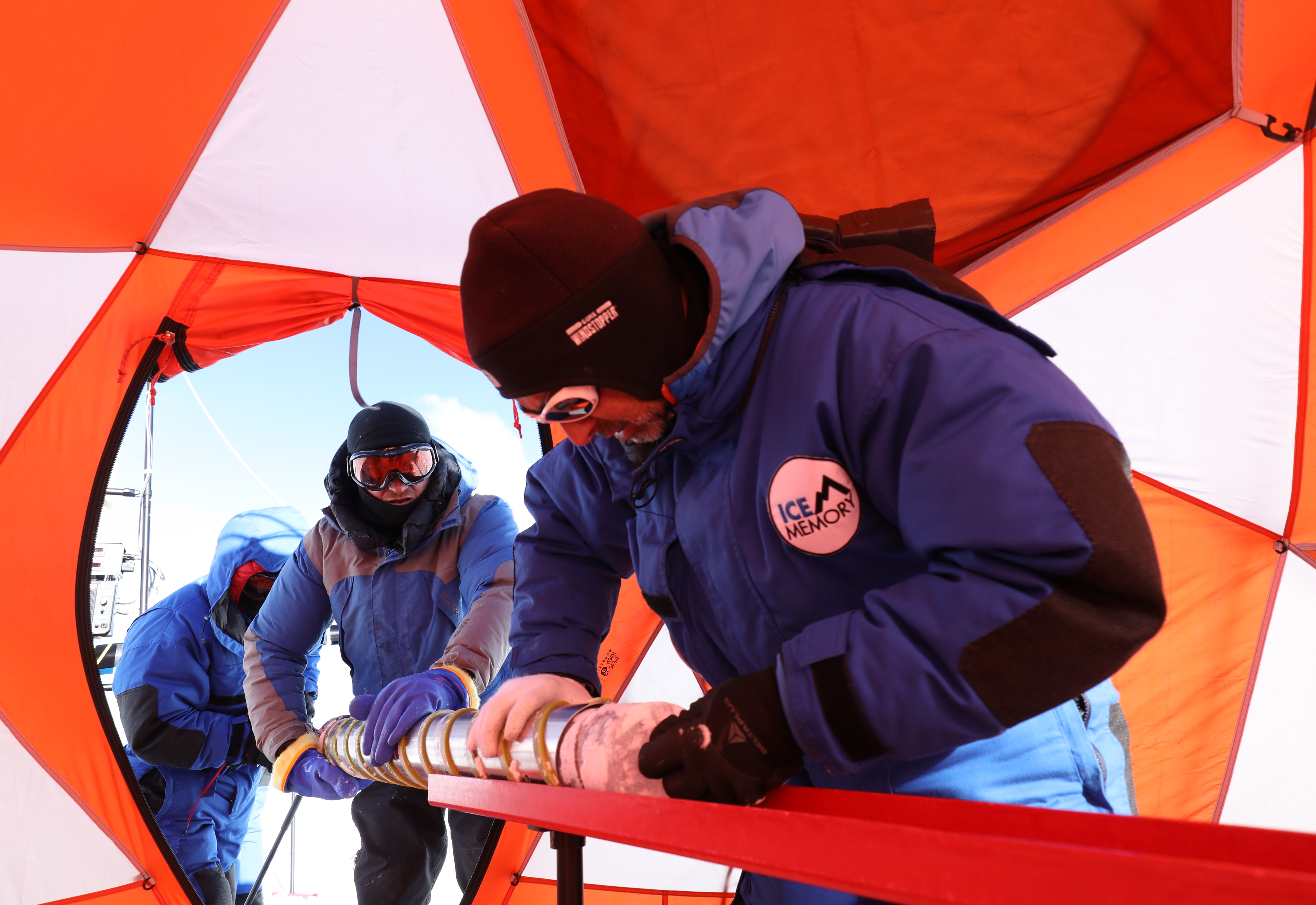 An international initiative
These ice cores will soon join those drilled in 2016 during the
first ICE MEMORY expedition
nearby the Mont Blanc summit in the French Alps. They will contribue to the first World heritage vault of ice cores, which will be built at Concordia Station in Antarctica, for further use by scientists of future generations.
Publié le June 23, 2017
Mis à jour le June 27, 2017
Vous aimerez peut-être aussi
The ice memory project
ICE MEMORY is an international initiative aiming to create a global ice archive sanctuary in Antarctica, a continent devoted to science and peace, in an effort to preserve ice cores from the world's key endangered glaciers. That way, scientists in the decades and centuries to come will still have enough high-quality raw material to investigate and make future discoveries.

Download